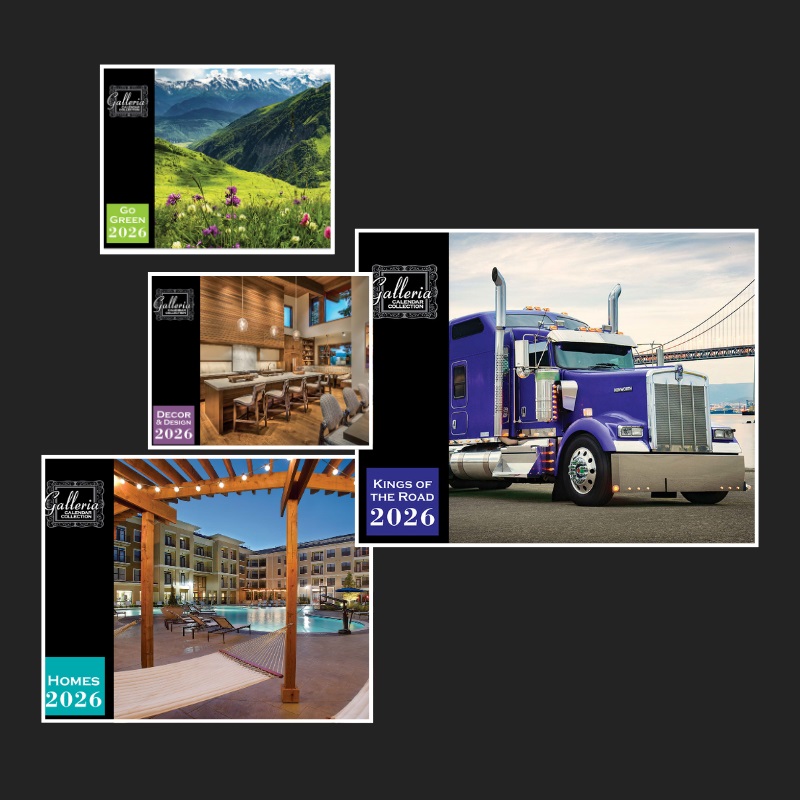 Magnus Pen Corp has been one of the leading manufacturers, importers and suppliers of promotional products to the North American market since 1988.
Privately held, Magnus is a Canadian owned and operated business. Our product offering over the past five years has been expanded far beyond pens and wall/desk calendars to now include: knives, tape measures, flashlights, drinkware, key tags, home and office products, caps and toques, and bags.
Through our Masterworks brand, we provide contractor screening of apparel plus new this year contractor embroidery of apparel. In house facilities include silk screen machines, pad print machines, laser achines, four color digital transfer machine, pen and screwdriver assembly equipment, and now Tajima embroidery machines.
Magnus products are exclusively sold through industry distributors who resell Magnus products.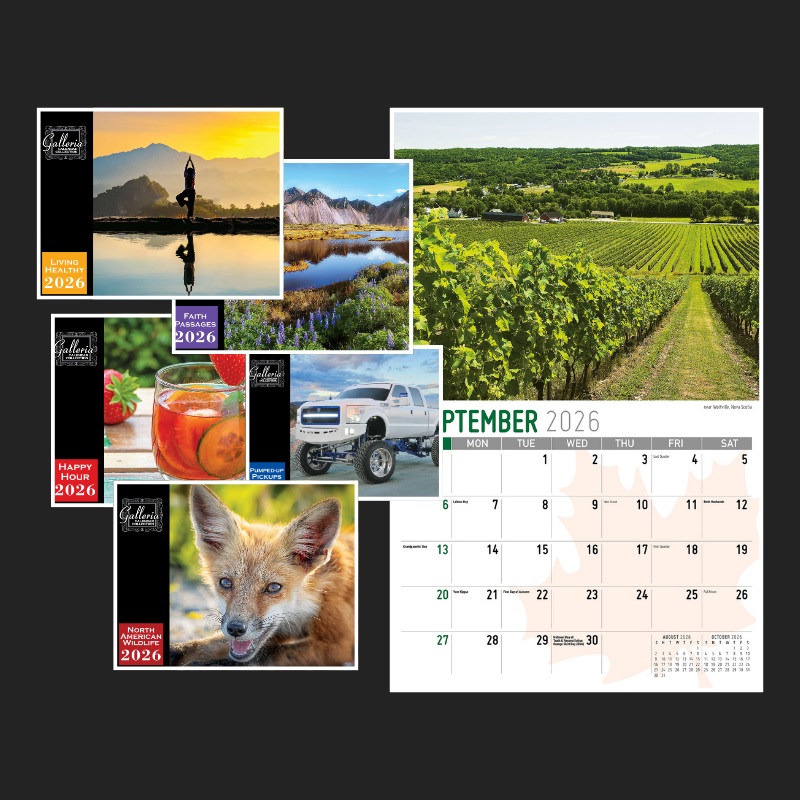 General Information
Pricing Includes
Free Set-up - for the first imprint color and on orders printed CMYK. Magnus reserves the right to choose the printing method for multiple color imprints (Either PMS colors or CMYK).
Minimum Order - 150 pieces USA orders. Calendars are sold in increments of 25. E.g.: 150, 175, and 200 etc. To illustrate we cannot sell 126, 129, 135 or any such odd numbers.
Free Mix-n-Match Titles - Minimum calendars 50 per title.
Free Order Acknowledgement - via e-mail/fax
Free Conversion of Artwork - from a competitor's calendar is available. Submit calendar imprint, actual print on the calendar for reference. Please note: We cannot scan halftones.
Free Paper Proof - (Upon request only) on all orders over 150 pieces. Proofs on orders of 150 pieces add $10.00(A). Each additional proof, add $10.00(A)
Custom Calendars/Covers - Minimum order is 10,000 for custom calendars, only available on orders submitted by September 30, 2020. Minimum order is 1,000 calendars/titles for custom covers available until October 31, 2020. Call your CSR for details and quote.
Pricing – Minimum order 150 (USA). Price includes one standard imprint color only (see below for standard imprint colors on wall calendars. Desk calendars standard color is BLACK only, all other colors and full colors will incur additional charge of $0.20 (A) per calendar. No Set-Up Charge. Magnus does not sell Blank calendars or less than minimum quantities.
Multi-color (PMS) Print - The first color and running charges are included in your price. Add $30.00 ( A) per setup and running charge $0.20(A) per calendar for each additional color. Minimum for 2 color orders are 150 calendars. All additional multi-color prints will be done in CMYK please add $0.20 (A) per calendar. No set-up charges.
Digital Printing CMYK - imprint are minimum 150 calendars per order with 50 calendars minimum per title, no setup charge, add running charge $0.20(A) per calendar. Large quantity or program Orders- Call your CSR for details and a price quote. Pricing – Self Promo $1.08 (A) per calendar, minimum is 150 Wall calendars and $1.18 (A) Minimum 150 Desk calendars, one standard color imprint black only.
Production Ready Order – We require all the following information for your order to be deemed production ready: artwork, ad copy layout, typestyle and size, item description, color of imprint, quantity, shipping method, ship to address, ship date, approval of proof (if proof is requested or required) approval of credit or cash with order and special instructions etc… For programs or multiple imprints, we recommend individual orders or an Excel Spreadsheet. Please indicate if your order is a repeat or repeat with change on your purchase order. Errors resulting from had written purchase orders are the responsibility of the distributor. Failure to provide all the relevant information may result in a delay of your order.
Artwork – Please forward all orders and artwork to: weborders@magnuspen.com referencing your company Name and P/O number in the subject line of your e-mail. We accept Corel Draw and Illustrator files (cdr, eps, ai or pdf files must be converted to outlines /curves) as well as high resolution & high quality (600dpi) saved in the tiff format. JPG or TIFF files in 100% black & White. Camera-ready black & White artwork (to size) is required. Typeset no charge please provide layout, otherwise artwork will be laid-out at our discretion. Please Indicate on your P/O if typesetting is required, font of preference and type your text if possible, to ensure accuracy. Errors incurred from handwritten text are the responsibility of the distributor. Artwork for multi-color imprints must be supplied as vectored artwork on a white background.
Black & White Photos/Halftones – no charge. Halftones must be 50% or higher–sorry, we cannot print gradients. Photos must be submitted as 100% black no CMYK colors. If you do not want Magnus to size your artwork, please indicate on your purchase order or artwork that ART IS TO SIZE. Magnus reserves the right to size any art work not indicated to be at size, at our discretion without notice.
Accepted Software Applications - Adobe Illustrator and CorelDraw and prior (PC) (Used for page layout) include: All files that have been placed or imported into your final layout. Fonts should be converted to outlines /curves (depending on files type) (our graphic department is PC computer based, so we cannot use MAC fonts) Adobe Illustrator and Corel Draw (PC) (Used to create Illustrations) Save files in the TIF format using a resolution of a least 600 dots (dpi) per inch at finished size. Failure to meet these listed guidelines can result in delays or additional costs to your order.
CMYK Print – Allow full color imprints, your price includes halftones, gradients and multi colored logos. Art should be supplied as digital art in CMYK mode. We cannot guarantee PMS matches for CMYK colors. Please DO NOT send printed pieces as art. Photos are required in high resolution imaging and color correction will delay your ship date. All RASTAR images must be supplied at 300 dpi (1200 dpi for bitmaps). (Bleeds are available for calendar prints, allow 1/8 inch on the side/s of the required bleeds)
Unacceptable Art - Photocopies or art sent via fax machine, multi-colored artwork, pre- printed material such as raised business cards, logos on colored letter head, newspaper or yellow page ads. We will charge (at our mechanical rate) $60.00 per hour net to rework unacceptable artwork. Reverse print is not available.
Production Time – After September 15th –December 1st, allow 15-20 working days after art approval for one color imprint; for multi-color imprints allow 5 additional working days. All orders, regardless of date received at Magnus Pen Corp will be given scheduled ship dates for the month of October, unless a ship/in hands date is specified on your order. If your order is time sensitive please indicate your required ship date on your purchase order, otherwise Magnus will assign a ship date at our discretion. During mid-October to end of November your assigned/requested ship date maybe delayed as we replenish stock due to sold-out. Sold out may occur without notice, this is not intentional, and we will strive to give you notice prior. To save time it is recommended that starting October you prove alternate title selections to save time in case of sold out titles.
Envelopes - White mailing wall/desk calendar envelopes are $.20(A). Not inserted, boxed and sold un-imprinted in 100,150,250 only. Wall calendars envelopes size 10 ½" x11 ½ ", Desk calendars envelope size 7 ½" x 5 ½".
Shipping – Orders are shipped via FedEx ground service, unless otherwise specified. Any services other than FedEx will require your carrier's account number. (NOT AVAILABLE FOR USA SHIPMENTS, FEDEX GROUND ONLY) Ground and Air Parcel Service Rates are subject to change without notice. Due to fluctuations in fuel prices, if surcharges are incurred, these will be added to the existing freight charge. Magnus Pen reserves the right to change carrier and service level without notice. (No over or under runs we ship exact). 200 wall calendars weigh approx. 44 pounds, 100 desk calendars weigh approx. 8 pounds. USA orders shipped via our carrier of choice are FOB. Tonawanda, New York. Magnus will not be responsible for lost or damaged products or for tracking of product shipped by mail. Any claims concerning lost delayed or damaged product must be made directly to the carrier. Maintain merchandise in original shipping box/boxes until a claims agent from the freight carrier has inspected the damage. Magnus cannot assume responsibility for time delays in transit. Magnus responsibility ceases when the product is delivered to the carrier. C.O.D shipment is not available. Split/drop shipment at no charge cannot be less than the catalog minimum quantity and are treated as individual orders. To receive pallets, the receiver should have a shipping dock, otherwise unloading fees may apply. Inside or specific location delivery will incur additional charges.
Pick-Up Orders – Please Call your CSR to arrange your carrier pick. (Please note freight now FOB Brampton).
Returns – Merchandise should be inspected immediately upon receipt. A request for return or refund should be in writing, returns must be authorized by Magnus. Please call Customer Service for a Return Authorization number. Refusing, abandoning or sending back a shipment without prior Magnus approval does not constitute an approval by Magnus. Merchandise found to be incorrect due to our error is replaced. No credit will be issued for merchandise that is unavailable for return. Credits are issued for the actual quantity returned. All issues must be reported in writing within 15 business days from order ship/invoice date.
Stock-Outs - Later in the year Magnus/Galleria will start to run out of certain titles (Mid October -End of November). Please check with your CSR or our website prior to placing your order or when you submit your order provide a second choice of calendar title. NOTE: SORRY DURING THIS STOCK OUT PERIOD YOUR SHIP DATE MAYBE SLIGHTLY DELAYED WITHOUT NOTICE SHOULD WE DECIDE TO PRINT ADDITIONAL STOCK TO FULLFILL YOUR ORDER.